Project
Crvena Luka Resort
Business profile
Crvena Luka Hotel & Resort is placed in a beautiful bay with crystal clear sea near Biograd. New exclusive and comfortable resort is a true oasis for relaxation.
Resort includes:
Villas: 12 apartments; 145 m²/96 m²/94 m²
Apartments: 54 apartments; 104 m²/108 m²
Hotels: 45 rooms/26 m², 24 rooms/30 m², 31 family suites/83 m²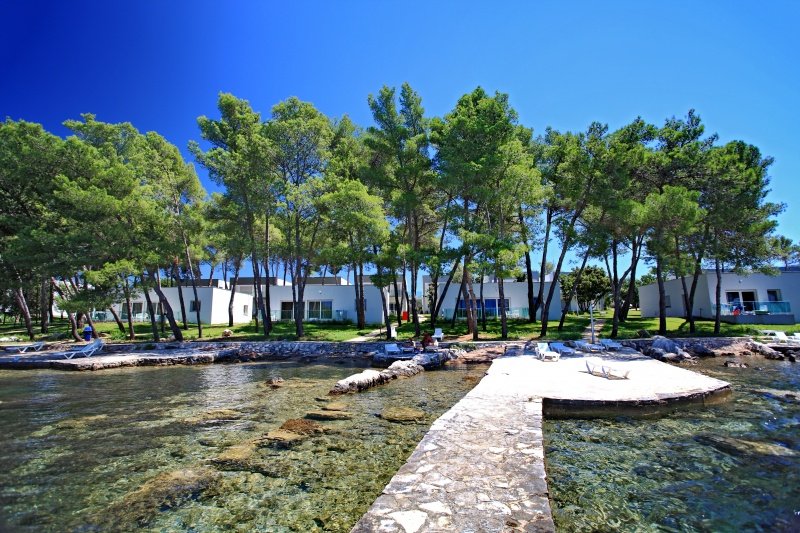 Challenges
Top quality equipment and impeccable service of 25 separate buildings that are spread over a wide area
The implementation of the most advanced technological systems in order to obtain the best solutions and get the most of what IP technology provides with simultaneous savings in setting up the infrastructure
Provide cost savings through centralization of ICT systems.
Categories of deployed technologies and solutions
Passive network equipment, structured cabling, optics
Intelligent room and BMS
IPTV and interactive television, MAXtv in public areas
Hotel telephone center
Solution for wireless Internet access (Wi-Fi)
Internet access authorization and billing system
Implementation of active network equipment, protection of business networks
Professional services in supervision and maintenance of installed systems